Terms & Conditions
Welcome to the website of Timetogetmoremoney.com. Timetogetmoremoney.com provides its services to you subject to the notices, terms, and conditions set forth in this agreement. In addition, when you use any Timetogetmoremoney.com service you will be subject to the rules, guidelines, policies, terms, and conditions applicable to such service, and they are incorporated into this agreement by this reference. Timetogetmoremoney.com reserves the right to change this Site and these terms and conditions at any time. ACCESSING, BROWSING OR OTHERWISE USING THE SITE INDICATES YOUR AGREEMENT TO ALL THE TERMS AND CONDITIONS IN THIS AGREEMENT, SO PLEASE READ THIS AGREEMENT CAREFULLY BEFORE PROCEEDING.

Use of Site
You represent and warrant that you are at least 18 years old or visiting the Site under the supervision of a parent or guardian.

Disclaimer of Warranties and Liabilities
Timetogetmoremoney.com has used reasonable efforts and research in collecting and preparing information and material for the site, but does not warrant that the material and information is complete or accurate. The material and information may contain inaccuracies, misspellings or typographical errors. Timetogetmoremoney.com makes no representations about the accuracy, completeness, reliability, authenticity or timeliness of the material or information. Changes are made to the site on a periodic basis and may be effected at any time. Timetogetmoremoney.com disclaims any and all liability to any individual, organisation or other entity for any loss or damage caused or initiated by errors or omissions contained in, or associated with, the www.timetogetmoremoney.com website whether such errors or omissions arise from negligence, accident or any other cause. Your use of this site is at your own risk.

In no event shall Timetogetmoremoney.com, its suppliers, or any third parties mentioned on the site be liable for any damages whatever arising out of or in connection with the use or performance of this Website, including, but not limited to, special, indirect or consequential damages or damages resulting from loss of use, data and/or profits alleged to have resulted from or in connection with the use or performance of this Website.

Links to other sites
The Timetogetmoremoney.com website contains links to websites that are owned and operated by third parties. These links are provided as a convenience to our site visitors and not as an endorsement of the contents of these third party websites. You acknowledge that Timetogetmoremoney.com is not responsible for the operation or content of these linked, third party websites. All mentioned trademarks, product names or service names are the property of their respective owners.

If you decide to access these linked, third party websites, you acknowledge that you do so at your own risk Timetogetmoremoney.com may receive a commission on the sites it links to when a visitor referred by Timetogetmoremoney.com makes a purchase on those sites.

Timetogetmoremoney.com may discontinue or change the service, or its availability, at any time without notice.

Earnings Disclaimer
Timetogetmoremoney.com has made every effort to present the materials on this website accurately. There is no guarantee that you will earn any money using the techniques and ideas presented in these materials.

Your level of success is entirely dependent on your skill, knowledge, time and effort you apply to the products mentioned.

Timetogetmoremoney.com contains links to third party websites promoting various products. We do not provide technical support or information regarding these products. Please contact the merchant directly for help and support.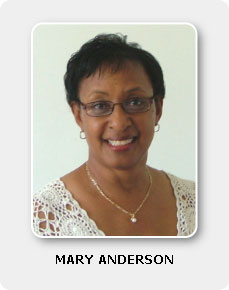 Enter your details below and get more details about Ewen Chia's Autopilot Profit and you will automatically be sent your 2 free ebook via email :
Your information will never be sold, rented or traded. Ever.